Welcome to Slabtown
Your resource for transportation options in and around the Slabtown District.
Walk. Bike. Ride. Explore.
Slabtown is growing. The budding district between the Pearl, Nob Hill, and northern industrial neighborhoods is a walker's paradise, has new and expanding transit services, and easy bike connections to help you travel with ease. Check out the resources here or contact us directly to learn more about how you can travel to, from, and around Slabtown.
Slabtown is committed to growing as a livable and mixed-use neighborhood.
Residents, employees, and visitors are encouraged to use sustainable travel options for daily trips and commutes.
Residents
Residents of Slabtown may be eligible to receive discounted access to public transit, bike share, and other transportation options.
Employees
Full-time employees in the Slabtown District are eligible to receive transit discounts and cash rewards when they walk or bike to work.
Employers
Access resources and get help setting up your employee transportation benefits program, and free up parking for your customers.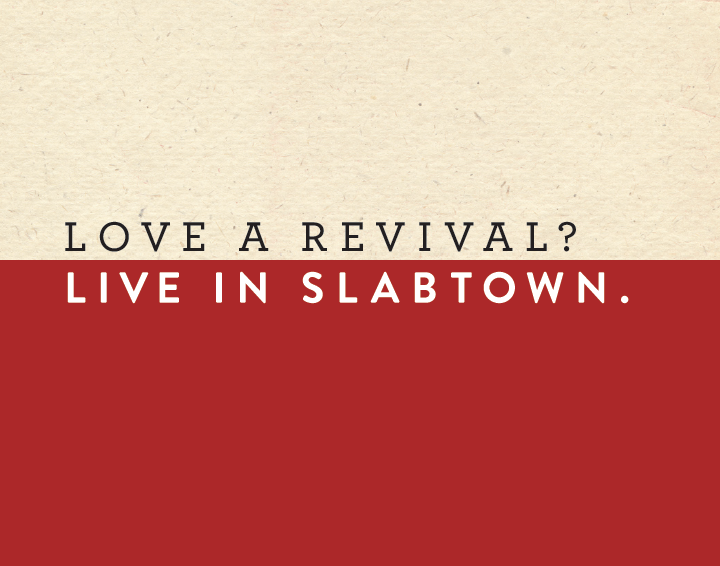 Slabtown is becoming a mixed-use neighborhood where you can live, work, dine, shop and play—all within a few blocks near the heart of downtown Portland. Check out the Slabtown Scoutbook.